Compare Subaru Outback

vs. Honda CR-V
Shopping for a new SUV? You may be asking yourself, should I buy a new Subaru Outback or a Honda CR-V? After you view the new Outback specs and features in comparison to what the Honda CR-V offers, the choice to drive home a new Subaru will be an easy one to make. The Subaru Outback price is comparable to the cost of a new CR-V, but you receive so much more when you lease or finance a new Outback SUV at our Subaru dealership near Maumee, OH.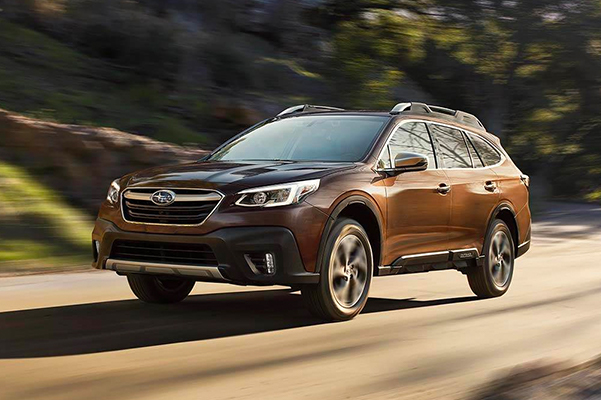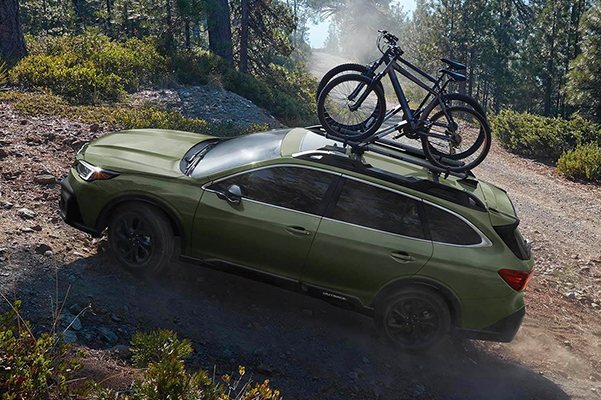 Why Buy Outback vs. CR-V
Looking to take your Ohio adventures off the beaten path? That'll be easier to accomplish when you choose the new Subaru Outback. With more ground clearance than the new Honda CR-V, as well as standard All-Wheel Drive, the Outback will let you trek across new territories with ease and handle inclement weather with confidence. You'll have to pay extra to equip your new CR-V with an All-Wheel Drive system. The extra charges keep applying in the new CR-V, which costs more when you add in exterior perks like raised roof rails and infotainment features like Apple CarPlay®. You'll get both of these and more as standard inclusions with the new Subaru Outback. Love music? The available 12-speaker Harman Kardon® audio system easily conquers over the sound quality of what the CR-V offers. Interested in learning which SUV is the safest? While both models offer their own standard safety suite, the Outback also features a DriverFocus™ Distraction Mitigation System that the CR-V does not include.
Features
2021 Subaru Outback
5-Door
2021 Honda CR-V
MSRP
$26,795
$25,350
All-Wheel Drive
Standard
Available
Ground Clearance (in.)
8.7
8.2
Premium Audio System
12-speaker, 576-watt-equivalent Harman Kardon® audio system
330-watt, 9-speaker system
Raised Roof Rails
Standard
Available
Apple CarPlay® & Android Auto™
Standard
Available
Standard Safety Suite
EyeSight® Driver Assist Technology
Honda Sensing®
Driver Attention Technology
DriverFocus™ Distraction Mitigation System
N/A