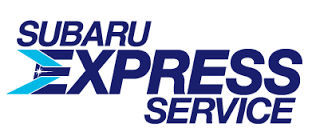 Introducing Yark Subaru's Express Service
Your time is valuable! To better serve our customers, Yark Subaru's Express Service is there to take care of your vehicle's basic needs. Through this service we are able to get you in quickly, allowing for our Subaru technicians to perform a courtesy 28 point inspection and do those important services that keep your Subaru maintained and running its best, all within a fraction of the time it takes our competitors.
Come try our express Service for your oil/filter changes, tire rotations, filters, batteries, bulbs, wipers and much more.... and QUICKLY! Usually within about 30 minutes with NO APPOINTMENT NEEDED.
COMPETENT - COMPETITIVE - CONVENIENT